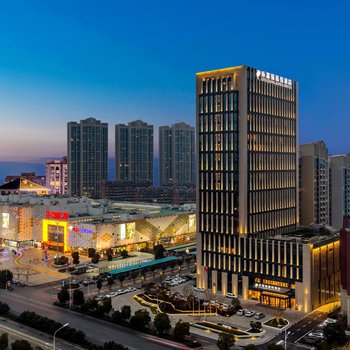 The LeFuQiang JiaYue Hotel FuYang was recently opened in 2021, making it a fantastic choice for those staying in Fuyang.
Boasting a convenient location, the hotel is just 7km from Fuyang Railway Station and 12km from Fuyang Xiguan Airport. This hotel is located near many of Fuyang's attractions including Jihe Amusement Park, Fuyang Ecological Park and Kuixinglou Street.
In their spare time, guests can explore the hotel's surroundings. This Fuyang hotel offers parking on site.
There's never a dull moment at this hotel, our guests indicate that the facilities are excellent. Perfect for those working on the move, this hotel caters to a large number of business guests.